Election for School of Computing, Engineering and Mathematics Academic Committee - Undergraduate Student
Poll: Election for School of Computing, Engineering and Mathematics Academic Committee - Undergraduate Student
---
"Alone we can do so little, together we can do so much."
Hi, It's Hussein! I am currently a 3rd year engineering student and find myself to be an active member within the engineering community. I believe you should vote for me as I will use the resources I have to bring better programs to help with the transition of education to the workforce, represent your needs to the University and help create a more vibrant atmosphere at university.
Nafad Al Jawad Bin (Jawad) Shafiq
---
NO PHOTO OR CANDIDATE STATEMENT RECEIVED.
---
NO PHOTO OR CANDIDATE STATEMENT RECEIVED.
---
Hi All,
My name is Huy and I'm a second year computer science student studying at the Kingswood campus. As a former member of the Penrith Student Campus Council, I know that action is only taken when persistence is directed at the correct people. I'm nominating myself for Academic Senate and senate committee to voice our concerns about the quality and standards of our University. Vote for me and I'll force them to listen to our concerns.
---

A. Name : Paul Buch Ezidiegwu
B. School : School of Computing, Engineering and Mathematics
C. Course and academic year : Bachelor of Information Systems (2nd year)
D. Qualifications :
• BSc & MBA Marketing.
• Cert IV & Diploma Telecommunications Network Engineering.
• Advanced Diploma Network Security IT.
Experience:
• Managed an IT company (Quicknet Technologies & Communications ltd) for 10 years with staff strength of 100 people.
• Volunteered IT services to many businesses to aid community development, and was awarded the NSW international student of the year 2016 finalist.
• 2 years' experience working as a Residential/Community Support work at New horizons Enterprise Pty Ltd.
• Growing a start-up (Bellviv Professionals Pty ltd), an IT company since January 2016.
E. Positions
• President working class singles Dominion city church: 2010-2012
• Publicity secretary Dominion City Men's Fellowship: 2011 - 2013
• Head Ushering Dept Dominion city Church: 2010 - 2013
• Asst. language tutor Igbo community Australia 2016 till date
• Asst. secretary Nigerian Association of NSW : 2017 till date
My Contributions
• Timeliness
• Dedication to duties
• Team work
• Student-oriented ideas
• Innovative ideas
• Team motivation
• Academic quality-driven contributions
---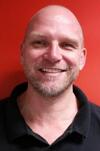 My name is Peter Macgregor; I have just started my third year of a Computer Science degree at the Penrith campus. After the completion of my degree (at the end of this year) I will be applying to do a Master of Research with the School of Computing, Engineering, and Mathematics (SCEM).
I was elected as a General Member on the Student Campus Council at the Penrith Campus in the first quarter of 2016.
While at Western Sydney University I have been a volunteer Mentor with the MATES program, and have been an active member of the Solar Car Project. I am involved with projects at The Observatory, and volunteer my time when possible to help at the public evenings. I also volunteered in a program to teach Lego Mindstorm programming to school children with the School of Computing, Engineering, and Mathematics.
I see this opportunity to be a member of the Academic Senate or one of the committee's as an excellent way to become more involved in the university. I believe that my extensive work experience and maturity will be very useful in this role.
---
NO PHOTO OR CANDIDATE STATEMENT RECEIVED.
---
NO PHOTO OR CANDIDATE STATEMENT RECEIVED.